VIDEOS
LACERATIONS AND SUTURING
(Back To Videos) ---------- (Back To Web Store)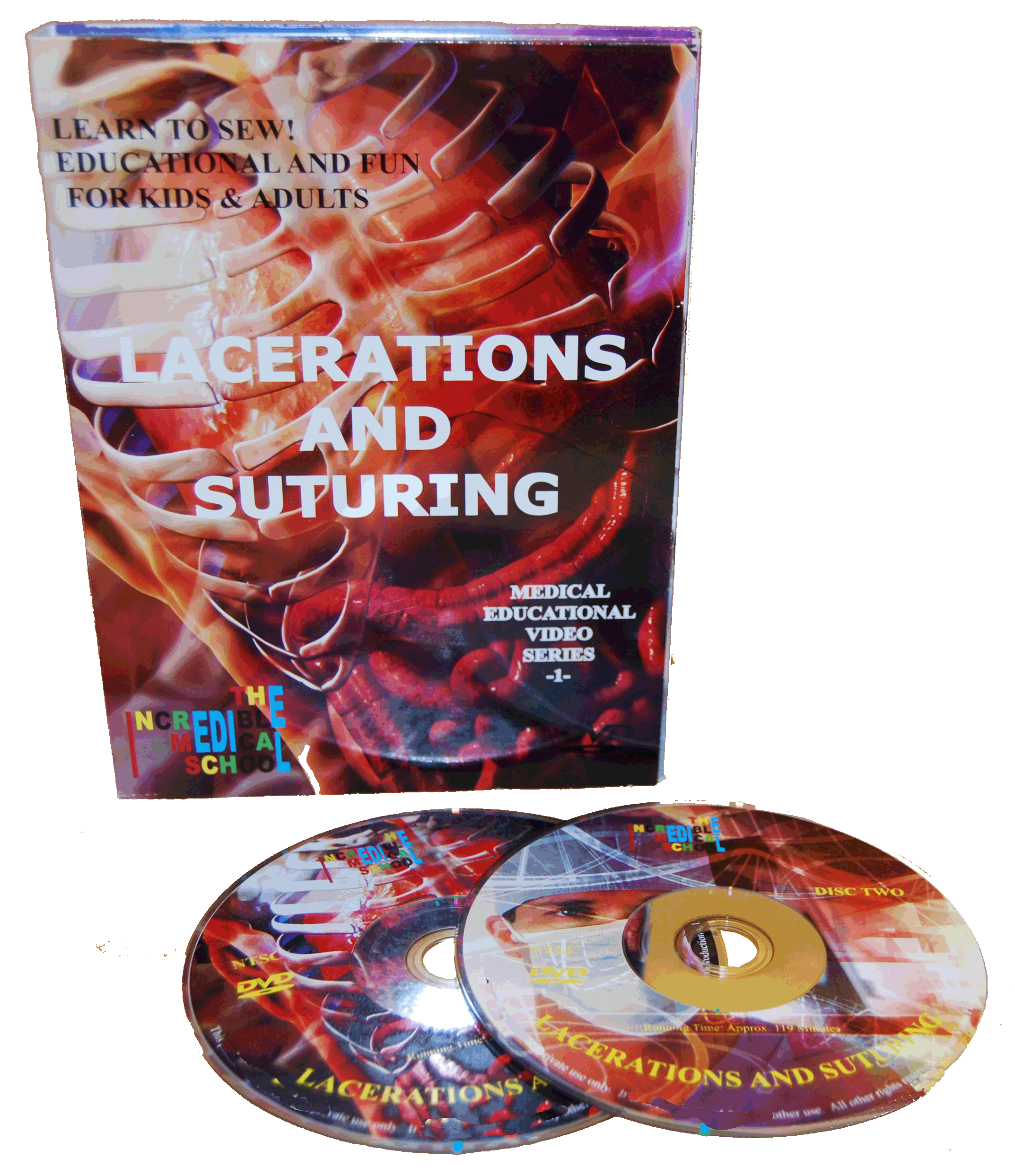 BUY NOW - Medical Educational Videos
This instructional video was produced by physicians at The Incredible Medical School. There is an optional instruments and materials package available for use with this video.
Great for adults wanting to learn the basics of this important medical procedure. Children interested in the medical field will find this package fun and educational. Home schools, private schools, and special magnet schools will find this package especially useful.
Although this video is not directed at nurses, medical students, and physicians, they may find this video useful. However, this video is not intended to teach medcial professionals because their use of performance of this type of information and skills has to come from a certified and/or accredited person, company or institution.
Don't try to learn suturing by looking at pictures in a book. Get actual video instructions.
Instructional 4 hour video with detailed information and demonstrations.
An optional suture practice package, for use with this video, is available which contains: (package contents subject to change)
Rope used for initial knot typing practice.
Thread used for progressive knot typing practice.
Instruments: Needle holder/Hemostat and Scissors are included with this package.
Suture to use in suture practice.
Practice foam for suturing.
Suture booklet
The Video explains and demonstrates:
A systemic approach to wound repair.
Tetanus guidelines.
Suture removal times.
Suture after care.
Instruments for surgery.
Anesthesia.
Types of sutures.
Types of needles.
Suture sizes.
Suture patterns.
Knot typing types and how to tie them are shown in the video
Using Dermabond™ (skin glue) to close a wound
Using staples to close a wound.
Removal of sutures and staples.
The package includes information on obtaining a popular physician knot tying manual and wound closure manual by downloading the free PDF file on the internet. These manuals provide physician level detailed discussions on wound healing and management, suture characteristics, suture types, suture techniques, suture knot tying, suture handling, suture removal, needle anatomy, types of needles, needleholders, needle handling tips, topical skin adhesives, adhesive tapes, and surgical staples. You can also receive information on obtaining a realistic suture practice arm or leg for those wanting more advanced training models.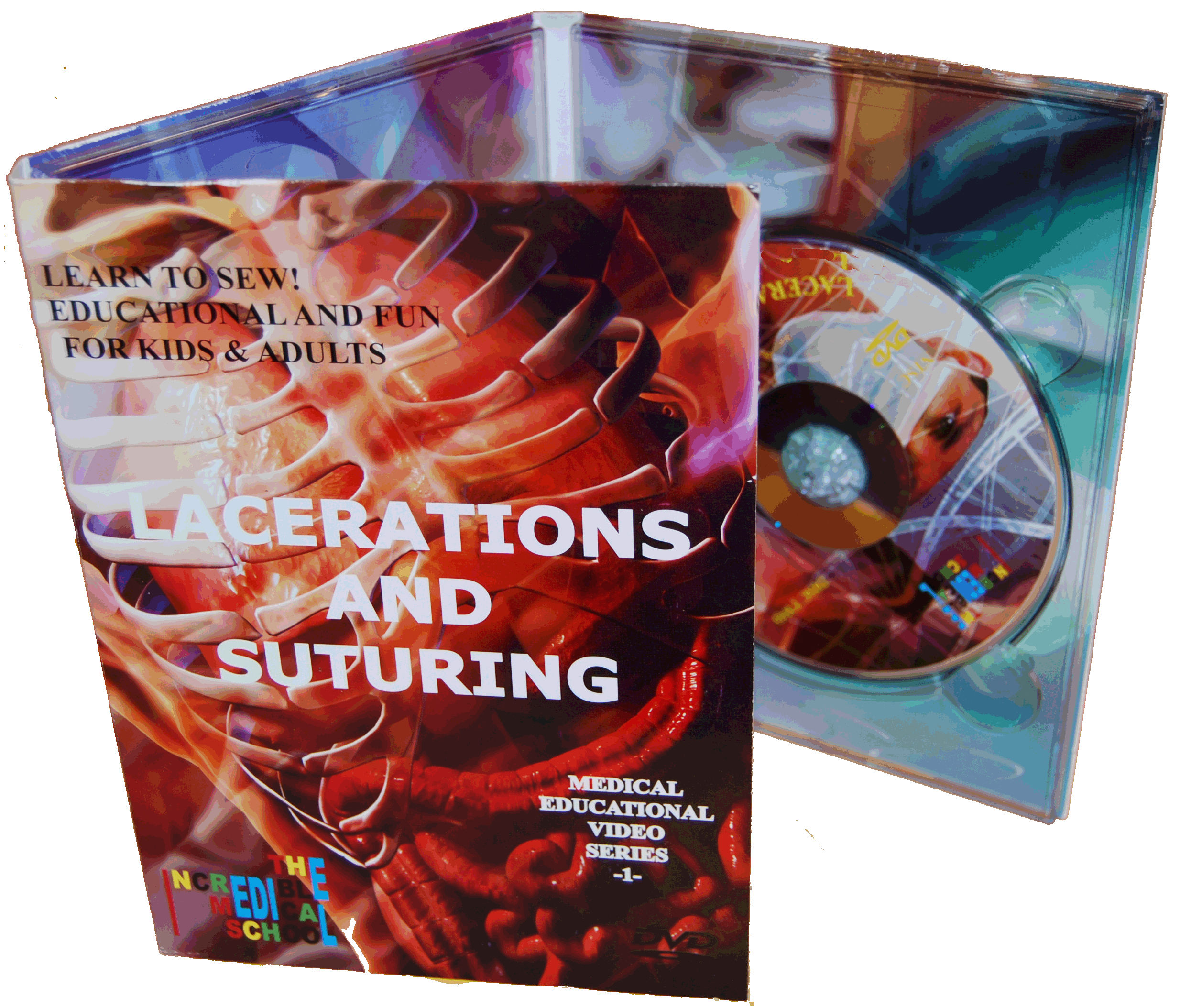 LEARN THE BASICS OF SUTURING - 4 HOUR INSTRUCTIONAL VIDEO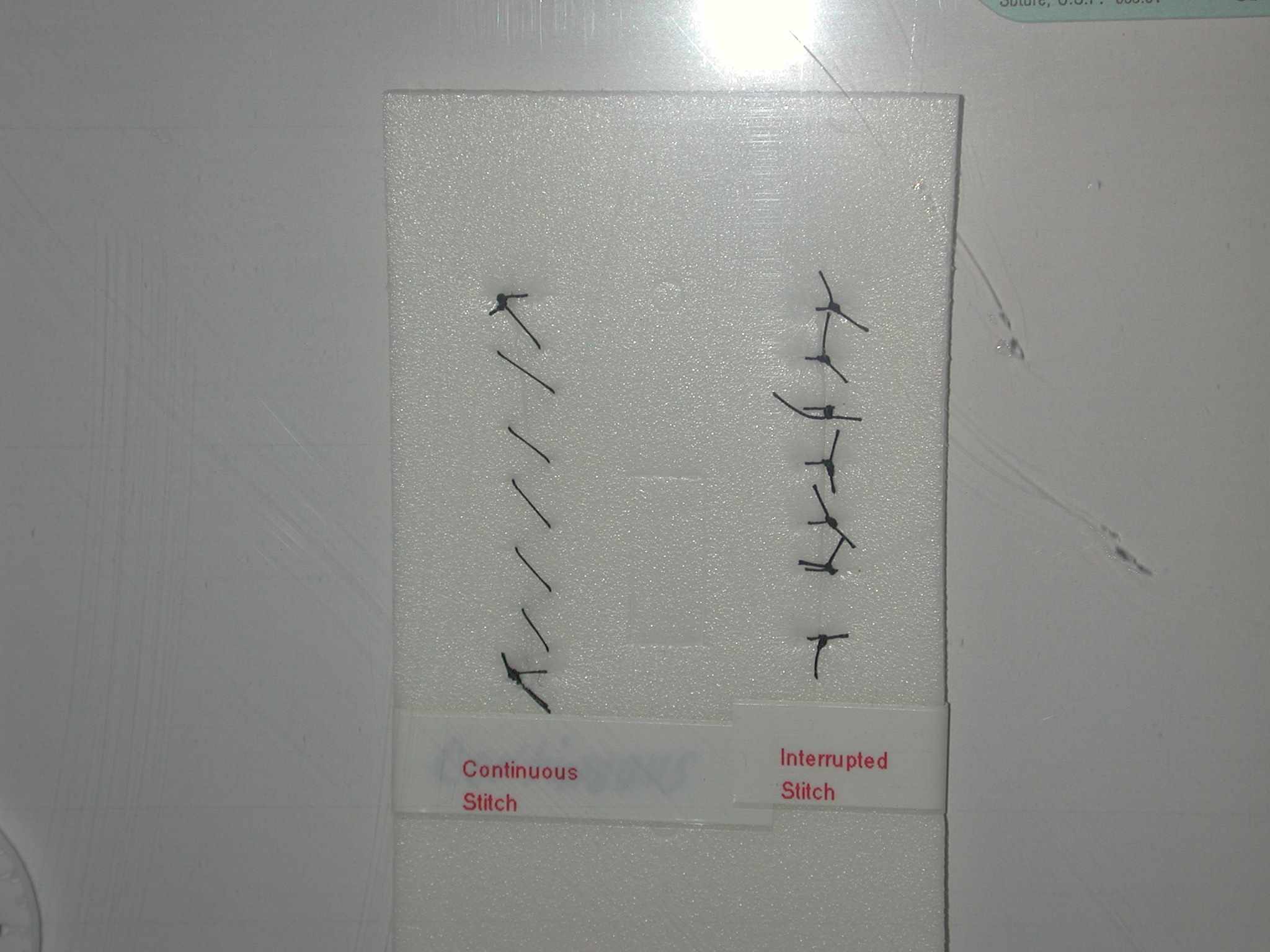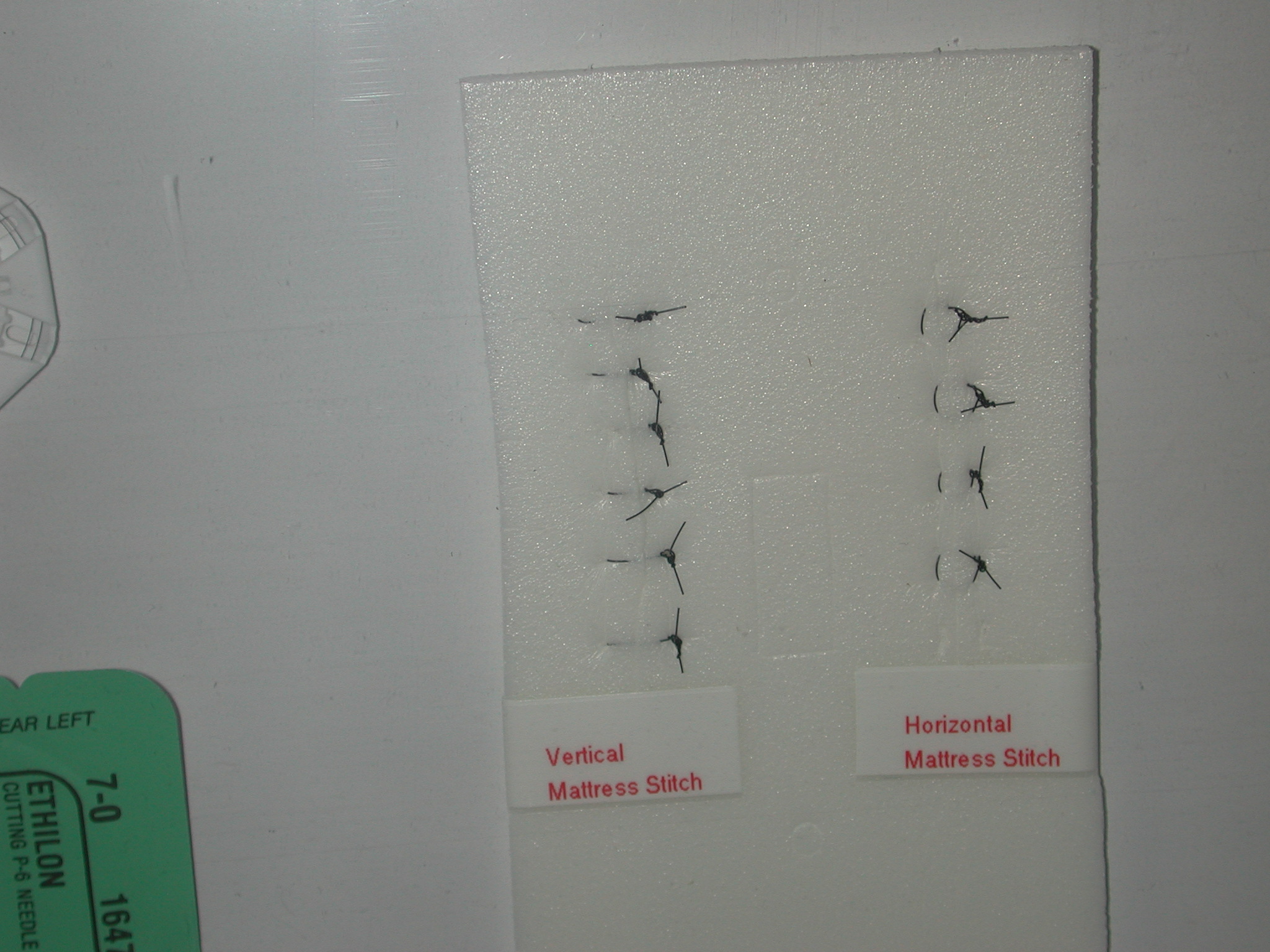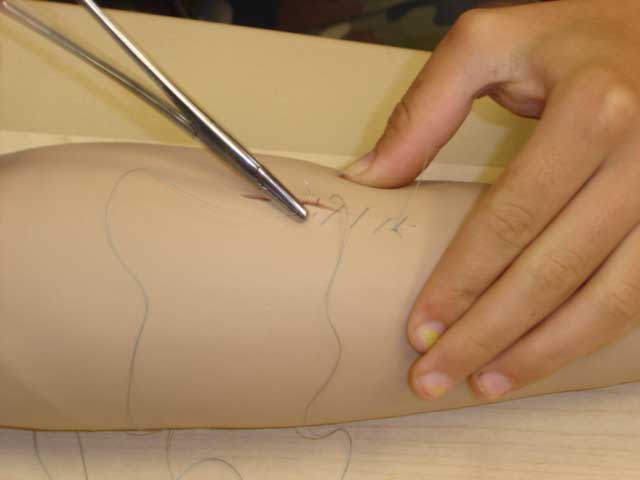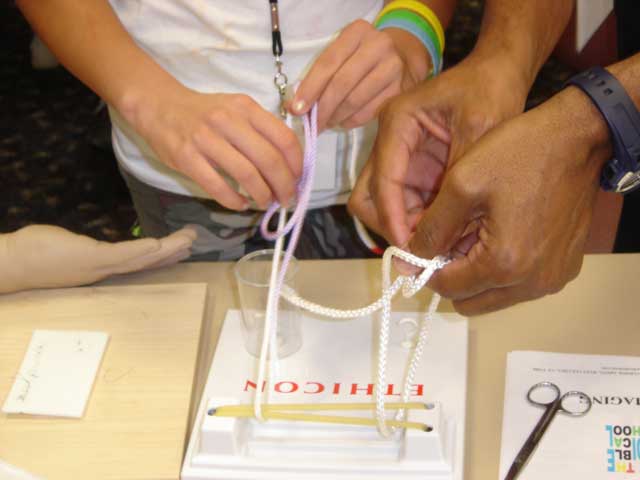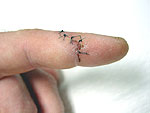 IMPORTANT NOTICE:
This educational video from The Incredible Medical School provides teachings and instructions by physicians for information only. This information is not intended to be used in deciding any medical care. The instructions, teachings, demonstrations, and completion of any medical information or skills on this video does not grant, authorize, license, encourage, or imply that anyone can perform, or should attempt to perform any diagnoses, procedures, or treatments on any person. Federal and State laws, involving the practice of medicine, prohibit the use of the medical information and skills taught on this video by any unlicensed person to give medical advice or suggestions to anyone, or used in the treatment of anyone.
(Back To Videos) ---------- (Back To Web Store)