VIDEOS
ANATOMY OVERVIEW / REVIEW / GIRNATOMY 1
(Back To Videos) ---------- (Back To Web Store)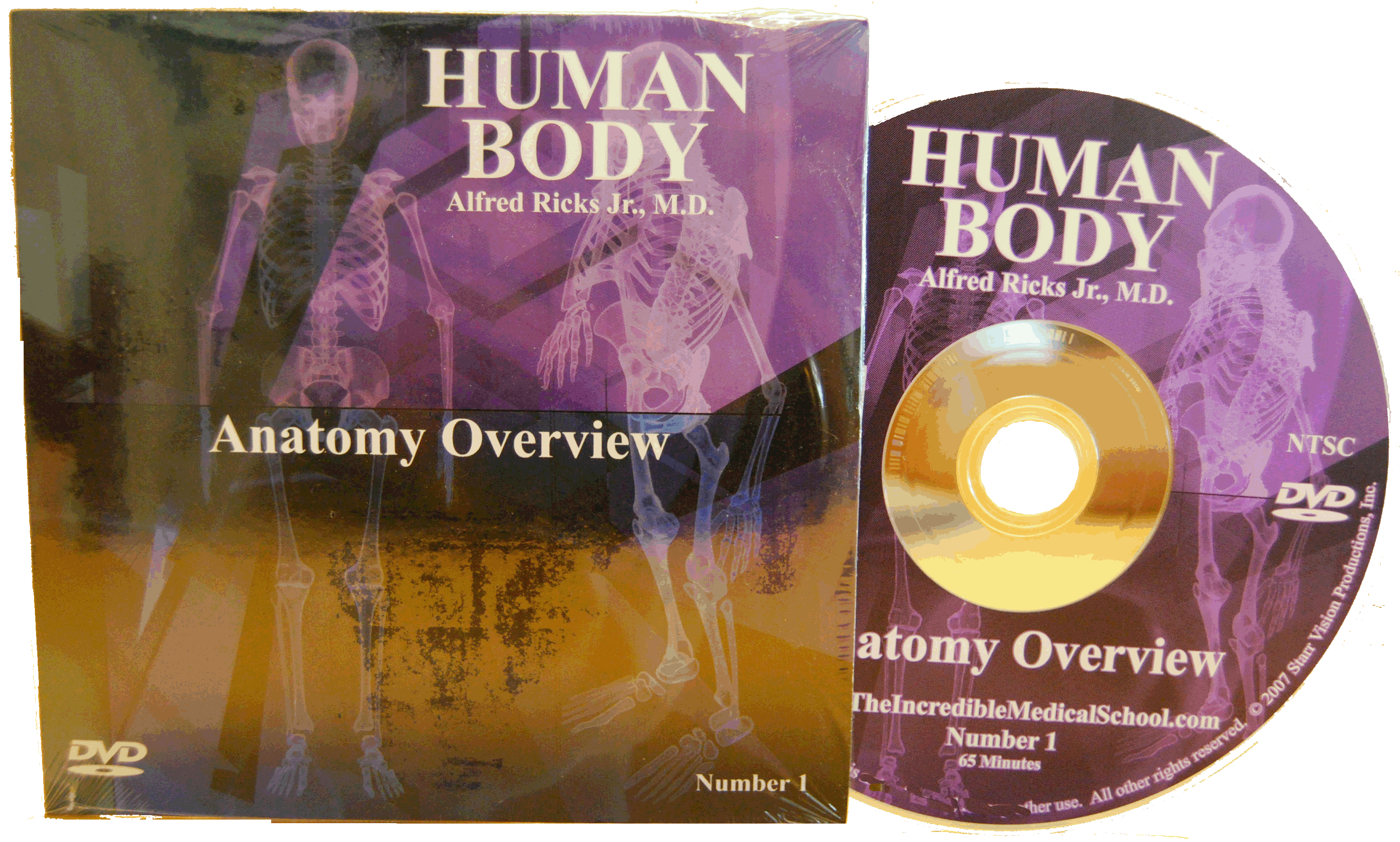 BUY NOW - Medical Educational Videos
SOLD OUT DVDs - ONLY AVAILABLE WITH "VIDEO COLLECTION 1" OR WITH THE INCREDIBLE MEDICAL SCHOOL MEMBERSHIP
DVD : Human Body - Anatomy Overview
General overview of human anatomy. This 1 hour DVD provides a basic anatomy review of the human body using plastic models. A good overview. No detail anatomy of any one structure is given in this review. Subsequent videos in this series will provide detailed anatomy review on specific body parts and systems. This video is great as a starter for young school children.
Workbook: Anatomy Overview (FREE download with DVD purchase)
This 66 page workbook is an excellent supplement to the information presented on the dvd. Contains vocabulary, pictures, graphics, puzzles, and tests. Great for the home school. AND IT'S FREE! Click Here To Download the workbook.
Enter the code listed as Code 1 on the dvd label to open this file. You can then view it, or print it, or save it to your computer.
For example "Code 1: 23456HD" ----- You would enter "23456HD", without the quotation marks, when an open password is requested.
CD-Rom: Human Body - Anatomy Review.
A follow up to the popular "Human Body Overview" video, this video presents a more detailed review of human body anatomy using anatomical models. This is an educational video for young children and adults, grade school and high school, public school and private school. No fancy graphics or special effects - just an effective presentation of human body anatomy. Included in this video is a review of anatomy of the brain, ear, eye, heart, kidney, liver, pancreas, spleen, lung, stomach, and intestine. There are dissections of an animal brain, heart, kidney, and eye. Each anatomy review has a video test of the information. Also, SPECIAL WORKBOOKS in pdf format are included for each anatomy review. Your child will enjoy this video learning experience. This video is included on the dvd-rom "The Incredible Medical School Video Collection 1".

Human Body - Girnatomy 1
Girnatomy 1. The first video featuring G Nat, the talking giraffe. This video teaching of anatomy is aimed at children 5 to 12 years of age. The video is 30 minutes in length and presents general human anatomy. It includes a 59 page workbook of anatomy pictures and is included on the dvd-rom "The Incredible Medical School Video Collection 1".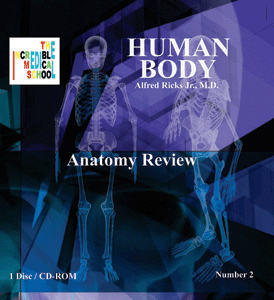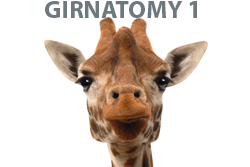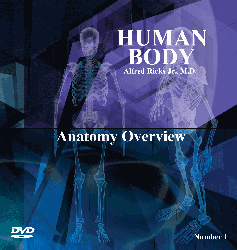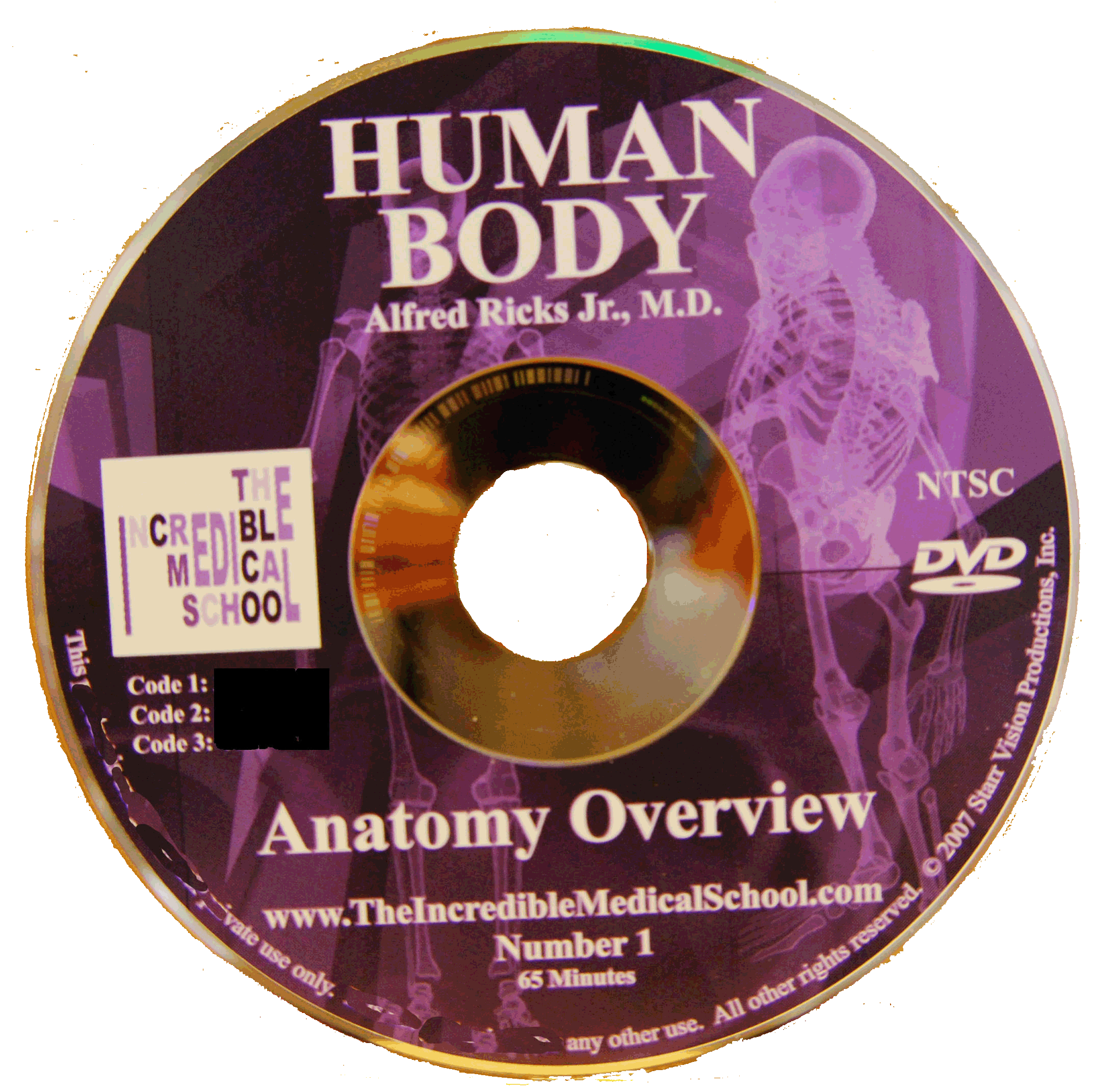 (Back To Videos) ---------- (Back To Web Store)